Honored as a #
Fulbright
 Scholar/alumna to have presented at #
FACON22
 for the 45th Annual Fulbright Conference in Bethesda, Maryland (October 6-9, 2022).
Building on my Fulbright research which was focused on Devanagari script, my new 
#research
 expands this to explore the relevance of the script to art and design and how it reflects the community and culture. My work talks of the array of diversity within the myriad communities and their journeys, hinting at the stories and ultimately building community.
Topic:
Research Findings: Type Design/Type Abstraction and Meaningful Human Experiences 
2018-19 Fulbright U.S. Scholar Grant recipient, J. William Fulbright Foreign Scholarship Board 
Type and Culture: A Study of Type Design trends in Devanagari script and their Influences Over the Years
2017 National Institute of Staff and Organizational Development (NISOD) Teaching Excellence Award recipient​​​​​​​
Spearheaded a partnership with Star Metro, City of Tallahassee
Many student works now enrich the permanent landscape of Tallahassee
Wall Mural at C.K. Steele Plaza - current project
Ceiling Mural in Star Metro Bus - installed
Large banners on Springhill Road - installed for 2 year period, fall 2015 to fall 2017 
Students were charged with developing a mural that would communicate the history of Tallahassee Community College in an eye-catching and engaging way. The target audience for this design was city bus riders. The artwork was clean and light as it was located overhead within a small enclosed space. Other interior elements like the seat colors were taken into consideration. Installed Spring 2017.
Banners were installed at the intersection of Springhill Road and Capital Circle SW.
Select media coverage of student work
Select  recent media coverage of exhibitions
Select images from solo exhibitions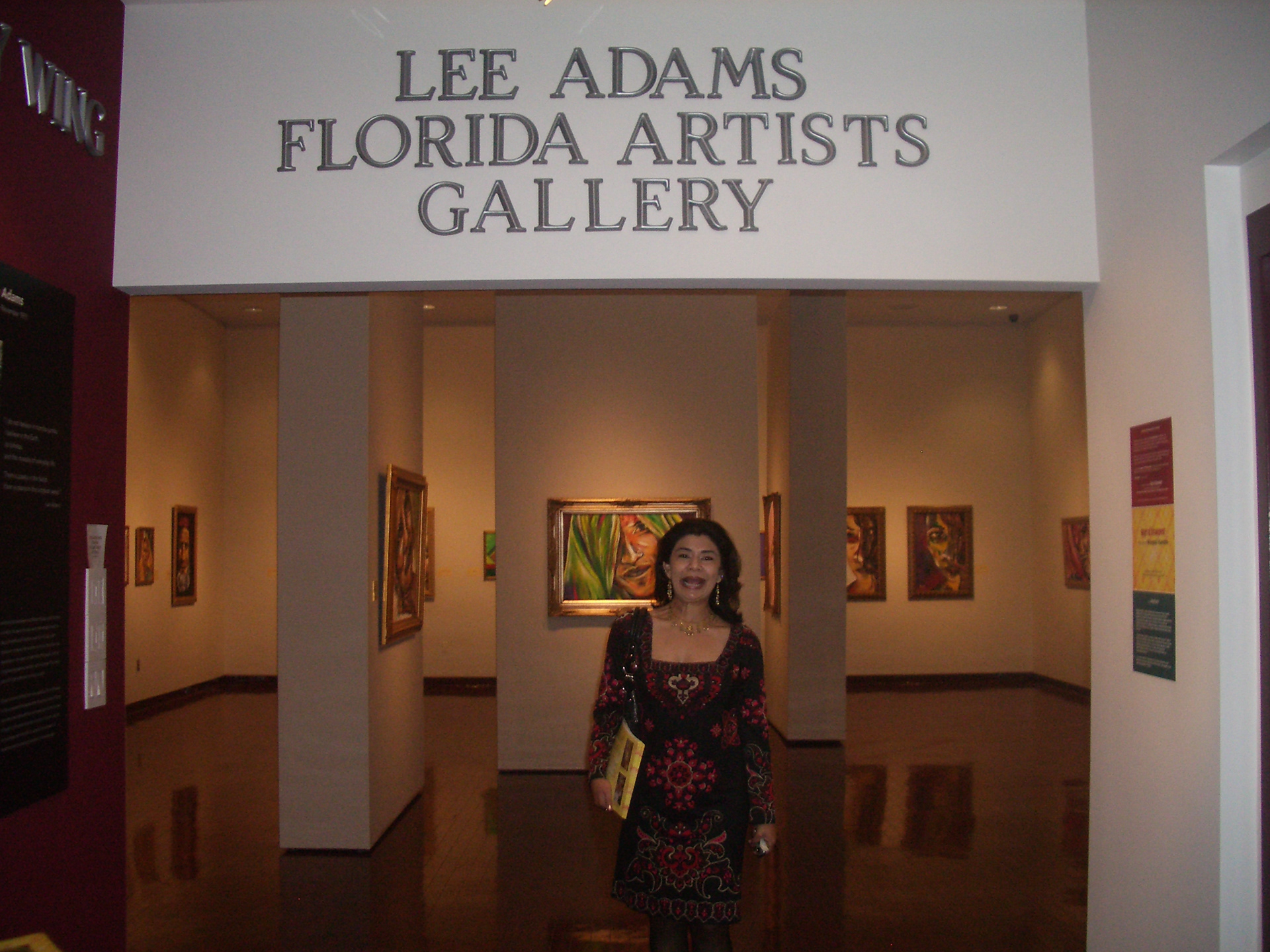 2021 :: Fulbright75 Virtual Art Exhibit, FulbrightArt.com; fulbright.org/2021-art-exhibit/Roopali-Kambo/
2018, 2019, 2020, 2021, 2022 :: Art Gallery, TCC, Tallahassee, Florida
2018 :: Art Gallery, TCC, Tallahassee, Florida,
 solo show
2016 :: Kool Beanz Private Room,Tallahassee, Florida,  
solo show
2016 :: ART Exchange, College Art Association, Washington D.C.
2014 :: Florida Artists Retrospective Exhibit,Thrasher Horne Center for the Arts, Lee Adams Gallery, Orange Park, Florida
2012 :: Body of Art Show, 1020 Art gallery, Tallahassee, Florida
2011 :: Body of Art Show, 1020 Art gallery,Tallahassee, Florida
2010 :: Cirque du Café Art Show, Tallahassee, Florida
2010 :: Creative Tallahassee, 2010 Juried Art Exhibition, Tallahassee, Florida
2010 :: 1020 Art, Featured Artist, Tallahassee, Florida, 
solo show
2009 :: Ten Thousand Villages Art Show, Tallahassee, Florida
2009 :: Lemoyne Chain of Parks Art Festival, Tallahassee, Florida
2009 :: Thrasher Horne Center for the Arts, Lee Adams Gallery, Orange Park, Florida
2008 :: The Character and Heritage Institute Gallery, "Journey to Asia," Tallahassee
2008 :: Oglesby Gallery, Tallahassee, Florida, 
solo show
2007 :: International Center Art Gallery, Tallahassee, Florida, 
2006 :: Florida State University Strozier Art Exhibit, Tallahassee, Florida, May – Aug 2007  
solo show
2002 :: Chez Pierre Restaurant Gallery, Tallahassee, Florida, Feb 2002  
solo show
2001 :: LeMoyne Art Foundation, Juried Art Exhibition, Tallahassee, Florida   
2001 :: Women's Club of Tallahassee, Tallahassee, Florida
2001 :: Artzania Gallery, Tallahassee, Florida,
solo show
2001 :: oM Café and Gallery, Tallahassee, Florida, 
solo show
2001 :: Creative Tallahassee 2001 Juried Art Exhibition, City Hall Art Gallery, Tallahassee, Florida
2000 :: Women's Club of Tallahassee, Tallahassee, Florida
2000 :: Chez Pierre Restaurant Gallery, Tallahassee, Florida, 
solo show
1998 :: Black Dog Café Gallery, Tallahassee, Florida, 
solo show